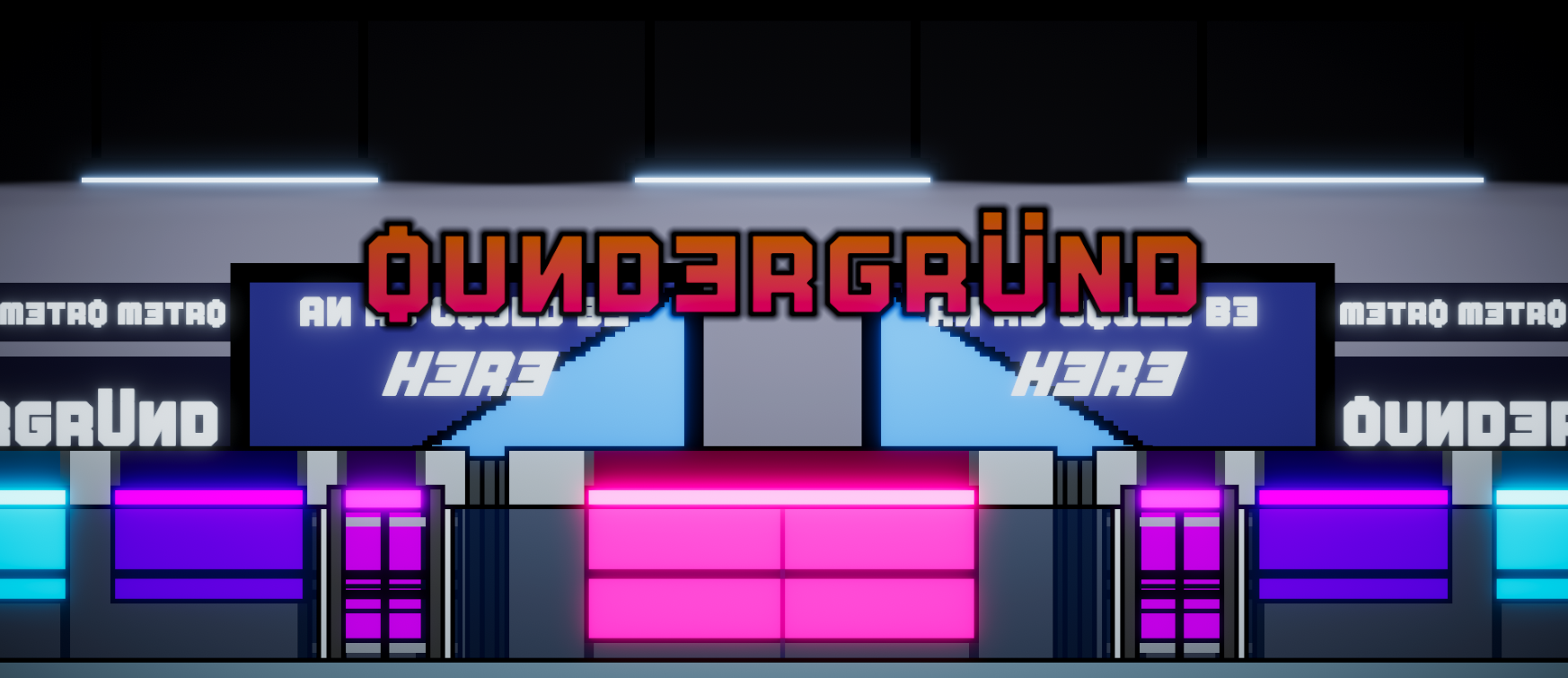 Oundergründ
A downloadable game for Windows
GOTTA CONTROL THEM ALL !
When everyone aren't paying for the public transports anymore, the companies running these are closing all around the world... Oundergründ is the last one. As a last resort, they called C O N T R O L A T O R. A robot made to throw money-grabing tickets at anyone who risks to fraud in the transports !
GRAB YOUR TICKET THROWER...
...AND MAKE THEM PAY !
DEFEND YOUR SUBWAY STATION AND STOP ANYONE WHO TRIES TO FRAUD
Oudergründ is a game made in a weekend for the ScoreSpace Game Jam.
- CONTROLLED EDITION -
CONTROLLED EDITION is a balanced and enhanced version of Oudergründ. This edition was made after the gamejam, and with all the feedback we obtained from it. You can still grab the gamejam edition if you want, but we seriously advise you to download and play the CONTROLLED EDITION.
WHAT'S NEW ?
Ultimates : Powerfull abilities with a long cooldown. It can really save your life in the worst situations...
New trains : No spoil, but there are a whole lot of new trains to discover !
Balance : It's the CONTROLLED EDITION ! Balance is grealty increased, thanks to a full money system rework, and a total balancing of the upgrades.
CONTROLS
Arrows to move

Any letter to shoot a ticket

Spacebar to use your ultimate

Mouse click to click on buttons in the UI (well this one is obvious)
CREDITS
Thomas Lebrun (Raivk) - VFX / ART / AUDIO -
Jean-Christophe Joubier (eFrag) - CODE / SYSTEM / GAMEPLAY -
FatherLand Faker - The awesome font we used everywhere in our game
Install instructions
Download the correct archive for your platform
Unzip
Launch the game !